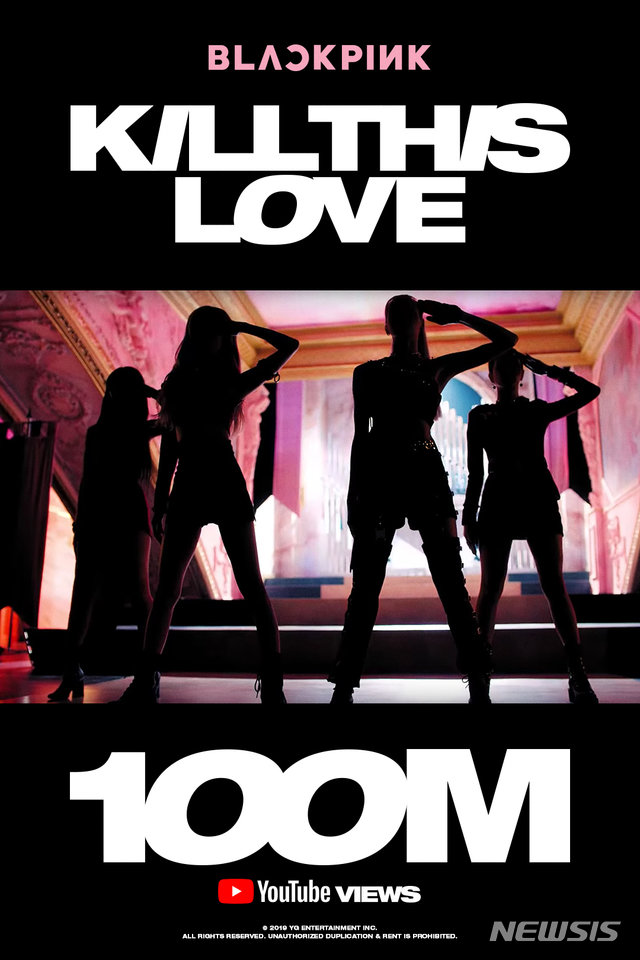 BlackPink's new song, Kill This Love, passes 100 Million view on Youtube.
BLACKPINK just broke one of YouTube's most impressive records, thanks to the group's new music video for its single "Kill This Love".
Released on Thursday, in less than three days the video amassed 100 million views, hitting that milestone in a mere 62 hours, or 2.6 days.
A few hours earlier, the video also set a new record by hitting 70 million views in one day, 13 hours and 30 minutes, reports Metro UK, shattering the record previously held by BTS, whose video for "Fake Love" took two days, one hour and 50 minutes to hit that mark.
North American fans will be seeing a lot of BLACKPINK over the next few months, as the K-pop quartet recently announced a tour of the U.S. and Canada, kicking off with the band's appearance at Coachella on April 12.