Big Hit-JYP-Psy-Rain Training Rookies
Give 'post bulletproof BTS' to the K-pop craze
Sony-Universal Music will also invest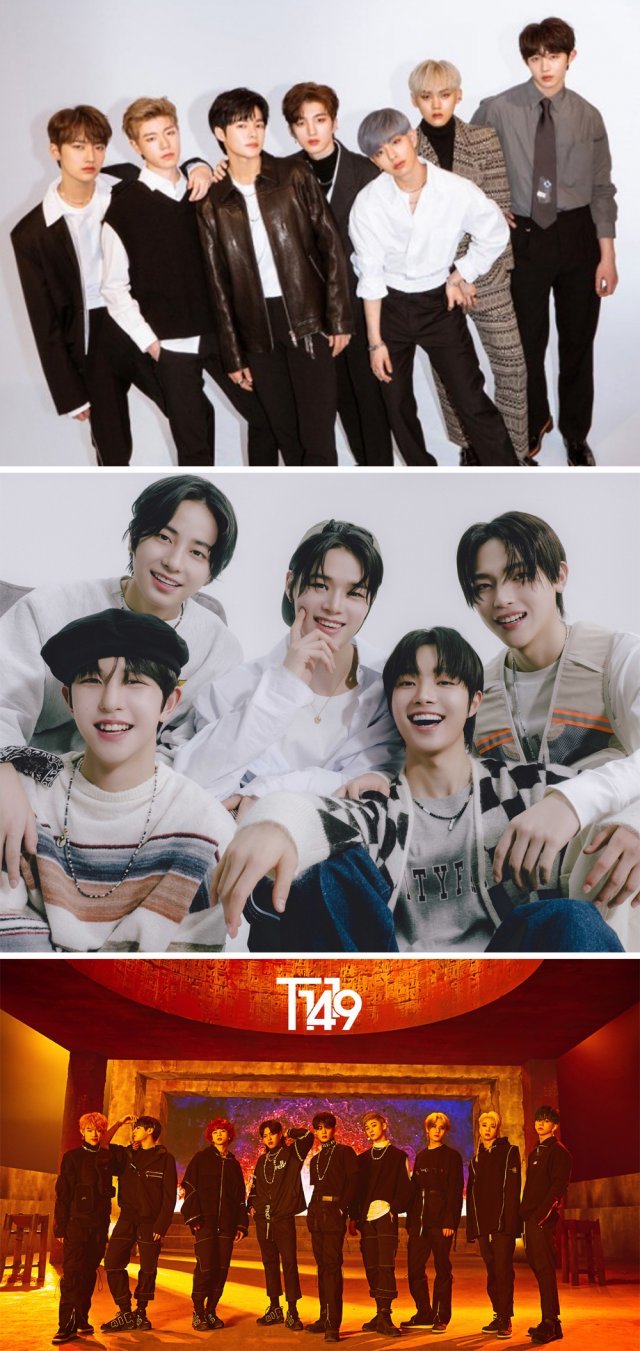 The rookie battlefield is heating up in the K-POP music industry. A large number of rookies pushed by large entertainment companies and global record companies will appear.
First of all, the active investments of global record labels who have seen the spicy taste of K-pop stand out. "T1419," a 9-member male group that will debut on the 11th, will be showcased by MLD Entertainment, the world's leading record label Sony Music, and IT company NHN. Before their official debut, they performed at the international game exhibition 'G-Star 2020' last year, showed off web entertainment, and quickly aimed at the taste of teenagers.
Next month, Universal Music and composer Sinsa Dong Ho-raengi (Meaning Tiger) collaborated with a 7-member female 'TRIB' to debut.
The K-POP music industry's 'Big Name's are also making a next-generation runner. Big Hit Entertainment, which BTS belongs, will make a female group debut this year. A girl group that Big Hit debuted in 9 years after 'Glam' in 2012. It is a group held by Min Hee-jin (CBO), who led the visual strategy of Girls' Generation, f(x), and Red Velvet at SM Entertainment, so it is attracting more attention. Big Hit recruited Min CBO in 2019.
Producer Park Jin-young (JYP Entertainment) and a male group that Psy will select through the SBS contest program "Loud" in the first half are also a hot topic from the planning stage. He said that he would look at uniqueness rather than visual appearance and put weight not only on dance but also on various genres. Rain Company, led by Rain, releases a male group "Cypher" around March, and RBW releases a seven-member female "Purple Kiss" six years after Mamamoo.
The Japanese Band trained by K-Pop agaency is also worth expecting. Following the Japanese group 'Niju', which emerged as the hottest group last year through a joint venture by JYP, Big Hit Japan, is launching a new male group (team name undecided) this year. K, Nicholas, Uiju, Kyungmin, and Taki who appeared in Mnet's 'I-Land' will be added in the future. Bang Si-hyuk, who produced the music for BTS, and Imai Ryosuke, producer of Namie Amuro, and Britney Spears choreographer Inoue Sakura are collaborating.
Gaon Chart Senior Research Fellow Kim Jin-woo said, "The 2016 Olympic Taekwondo Gold Medal winner came from Ivory Coast, not from Korea. It is worth looking forward to a new level of K-pop that combines Korean technology and local members such as the Filipino idol "SB19".